Welcome to Harrow Gate Academy Nursery!
We are called Bluebells Class.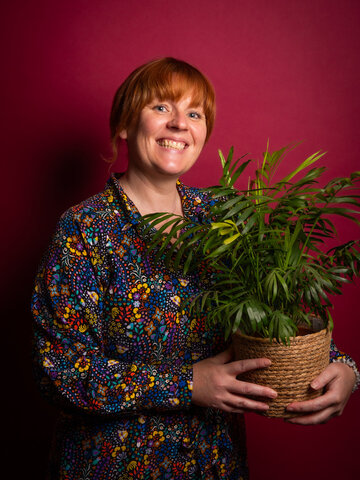 Mrs Pybus
Nursery Teacher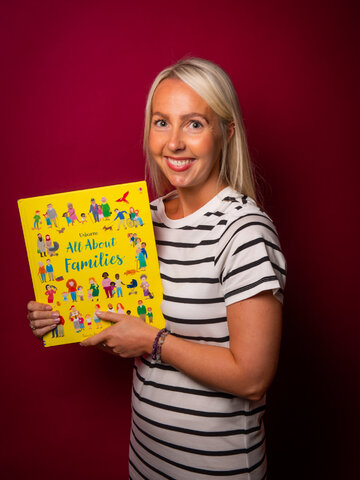 Miss Ruston
Nursery Manager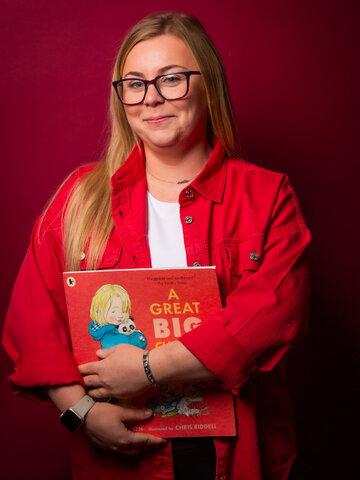 Miss Lendon
Teaching Assistant
Children learn best when they are healthy, safe and secure, when their individual needs are met, and when they have positive relationships with the adults caring for them (Statutory Framework for Early Years Foundation Stage, 2021).
At Harrow Gate Primary Academy, we take pride in offering a nurturing environment, where children are encouraged to learn through play by communicating, investigating, exploring and problem solving. Our curriculum fosters a love of learning, inspires curious minds and lays the foundations for children's future learning.
The Four Principles of Early Years Foundation Stage (EYFS)
A unique child. Every child is a unique child, who is constantly learning and can be resilient, capable, confident and self-assured.

Positive relationships. Children learn to be strong and independent through positive relationships.

Enabling environments.

Learning and development.

We carefully plan our EYFS curriculum to meet the following aims:
Foster a love of learning which inspires curiosity.

Provide experiences of awe and wonder.

Ensure all children have access to high quality learning opportunities.

Provide parents/carers with the opportunity to develop their child's learning at home.

Develop knowledge and understanding of the community and wider world.
Learning opportunities are rooted in quality first teaching across all areas of the curriculum, stimulating learning environments indoors and out, facilitated by skilled, supportive and nurturing practitioners. There is a carefully planned balance of adult-led and child-initiated learning opportunities which evolves according to the children's development throughout the school year
Partnership working between practitioners and parents and/or carers are an important part of a positive early years' experience for children and families.
Parents and carers know their children best and we understand the importance of feeling supported and reassured that their child has their individual needs met.
What is the daily routine in Bluebells?
Morning session 8.30am - 11.30am. Afternoon session 12.15pm - 3.15pm. Children accessing full days will attend nursery from 8.30am - 3.15pm. The children can enjoy a range of wholesome school meals (which are paid for additionally), or bring their own packed lunch.
At the beginning of each session, your child will be greeted at the door by a member of the nursery team. We encourage the children to take off and hang up their coats and bags independently before joining their peers on the carpet for registration and 'wake up, shake up' movement activities. The children will then take part in a short adult-led activity before their child-initiated learning time.
How will my child be learning?
We follow the statutory Early Years Foundation Stage Framework which echoes our belief that children learn and develop best through purposeful play. We thoughtfully plan a wide range of learning opportunities, both indoors and outdoors, that enable children to learn through a range of different experiences.
We also deliver short practical group activities that support developing specific skills such as phonics (reading/writing), maths and understanding the world.
The Early Years Foundation Stage (EYFS) is a curriculum for children aged three to five years old. There are seven areas of learning and development that must shape educational programmes in early years settings. All areas of learning and development are important and interleaved.
The three prime areas:
Personal, social and emotional development
One of the main aspects of your child's time at nursery will be a focus on their personal, social and emotional development. They will be encouraged to develop positive relationships, to play with a variety of friends and to understand the feelings of others. There will be opportunities to build confidence and self-awareness, and also to manage their feelings and behaviour.
Communication and Language
The EYFS states the development of children's spoken language underpins all seven areas of learning and development. Children's interactions from an early age form the foundations for language and cognitive development. We offer a language-rich environment, where we model and encourage quality of the conversations with adults and peers throughout the day. We introduce new vocabulary and practitioners will build children's language effectively.
Physical Development
Developing gross and fine motor skills is a crucial part of the children's development. We provide opportunities for play both indoors and outdoors, including Forest School, where practitioners support children to develop their core strength, balancing skills, spatial awareness, co-ordination and agility. Gross motor skills provide the foundation for developing healthy bodies and emotional well-being. Fine motor control and precision supports hand-eye co-ordination, which key to early writing and literacy. Children will also begin to understand how to take care of themselves and make healthy choices.
The four specific areas:
Literacy
It is vital for children to develop a life-long love of reading. Reading books (stories and non-fiction) singing rhymes, poems and songs together are part of our daily routine. Harrow Gate Primary Academy are a Power of Reading school. We carefully choose high quality texts to support the children's understanding of the world. Each half term, we immerse ourselves into a new book; introducing new vocabulary, picture talk, character roles and predictions.
Phonics sessions are delivered twice a week, where we develop our listening skills. Phonics is taught twice a week through planned adult-led sessions and supported each day throughout children's play.
Daily Practise:
• Story time and Rhyme time – daily.
• All aspects previously explored to be repeated throughout the term e.g. using our listening ears outside. What sound can you hear?
• Rhyme time spoons and resources to be available at all times in the reading area.
• Link aspects to the PoR text e.g The Everywhere Bear destinations, what sounds will you hear? The Gruffalo, using sticks to explore sounds in the woodland.
We encourage mark making in a variety of ways to build the foundations of writing.
Mathematics
Maths is taught twice a week through planned adult-led sessions and also supported throughout each day during children's play.
Daily Practise:
• Days of the week song at the beginning of each session.
• Number rhymes.
• Encouraging the use of mathematical language, such as tall, short, round etc.
• Have numbers displayed in provision to encourage recognition and matching quantities to numerals.
• Rote counting opportunities through play, hide and seek for example.
Understanding the World
Children will begin to make sense of the world around them and their community. We build upon children's personal experiences and explore a broad selection of stories through the Power of Reading to foster their understanding of our culturally, socially, technologically and ecologically diverse world.
Expressive Arts and Design
Children are encouraged to express themselves and their interests through art and design with a wide range of media and materials. Exploration and play with creative materials supports understanding, vocabulary and problem solving.
School Uniform
White / red polo shirt.
Red jumper / cardigan.
Black shorts / jogging bottoms / leggings / skirt.
Black Plimsolls, shoes or boots - no branded footwear.
Long hair must be tied back.
No jewellery to be worn.
Encouraging independence is an important part of our nursery learning journey, therefore footwear and clothing that the children can easily take off and put on again are recommended.
Medication: If your child has any medical conditions, such as Asthma or allergies and they may need medication whilst in Nursery, you must discuss this with the Nursery team as soon as possible.
Supporting your child
The BBC website: https://www.bbc.co.uk/tiny-happy-people
has some great ideas and resources for parents to use with their children to develop language skills.
Contacting Us
Please feel free to contact us on 01642 673984 if you have any questions or wish to talk about your child starting nursery. We are always happy to help in any way we can.

We use Class Dojo to share your child's learning journey with you and we also encourage you to share your child's experiences from home too. There is a messaging tool for you to contact the nursery team with any queries or concerns. We will also send important information and reminders on our class story.
Current Learning
Recommended Website
Click here to go to the BBC Happy Little People website.